Section:

3143A

3143B

Time
Tuesdays and Thursdays 12:30 – 13:45pm
Tuesdays and Thursdays 14:00 – 15:15pm
Location
L5
S104
Instructor
Dr. Andrew Scherbakov
Pr. Predrag Cvitanovic
Email

Please enable Javascript in your browser to access all information and enjoy all features of this site.

Please enable Javascript in your browser to access all information and enjoy all features of this site.

Office
W108 Howey Building
W510 Howey Building
Office Hours*
Tuesdays 14:15 – 15:30pm
Final Exam
Monday, May 1
11:20 AM - 2:10 PM
Tuesday, May 2
2:40 PM - 5:30 PM
*If you need to see your instructor at other time, please do not hesitate to email and request a meeting (online and/or in-person)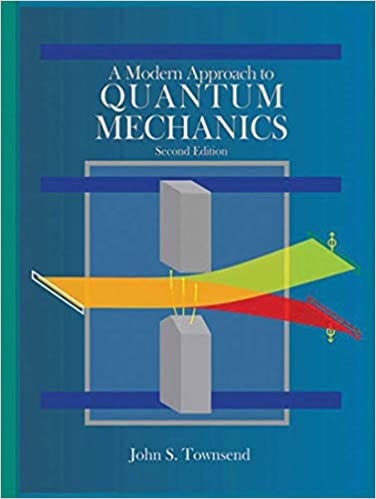 Description and Objectives
This course will teach you the basic principles of Quantum Mechanics. You will learn theoretical principles and problem solving skills applied to the quantum world of atoms, molecules and photons. The knowledge obtained in this class will serve as a foundation for further advanced classes such as Quantum Mechanics II (PHYS 4143), Statistical Mechanics (PHYS 4142), and various electives.
Textbook
"A modern approach to Quantum Mechanics". 2nd Edition. John. S. Townsend ISBN 978-1-891389-78-8.
Pre-requisites
PHYS 2212 or 2232 (Intro Physics II), MATH 2552 or 2562 (Differential Equations).
Tests and Grading
Homework: 25% of the final grade
3 Tests 45 % of the final grade (15% each)
Final Exam: 30% of the final grade
The tests will last 75 minutes and will cover the material presented since the previous test. Students are allowed to bring their own materials to the tests (class notes, books etc.) Use of internet-enabled devices during the tests is prohibited. The final exam will cover all the material studied in the course. It will last 2 hours 50 minutes and will be scheduled according to institute policy.
Grading Scale
90 – 100% = A; 80 – 89% = B; 70 – 79% = C; 60 – 69% = D; 0 – 59% = F.
Homeworks
Complete your homework assignments on paper, then scan your work to a single pdf file (we cannot grade multiple image files or other formats), upload it to Canvas under [Assignments] tab.
Make sure your pdf is clear and readable. Any smartphone app should be OK – we have tried Scanner Pro on iOS, Top Scanner on Android.
Your homework will be graded online, with the score, grader's comments posted in Canvas.